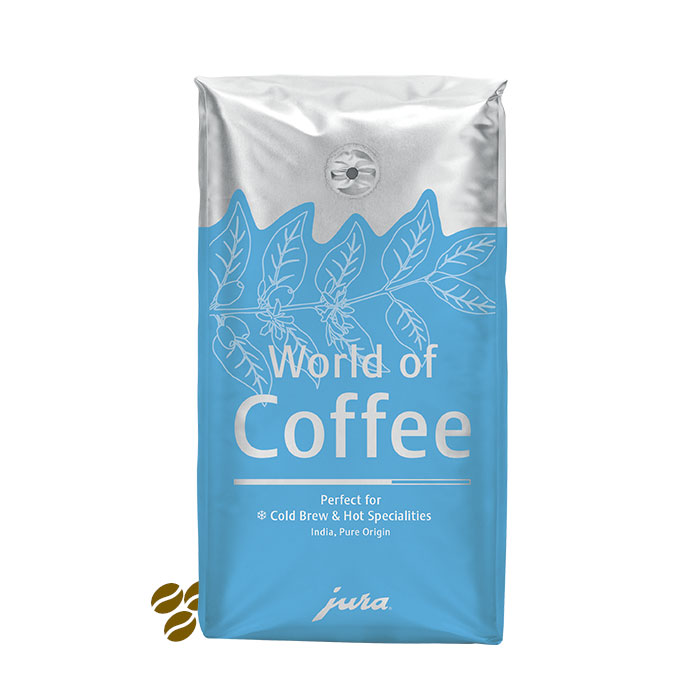 JURA World of Coffee
Pure Origin

Origin / crop
This exquisite Indian coffee is crafted from 100 % arabica beans. Graded 'Mysore Nuggets Extra Bold, AAA', they come from the state of Karnataka, where they grow at an altitude of 900 – 1'200 metres.

About this coffee
Gently roasted in a traditional process, this premium medium-roast coffee unfolds its rich bouquet to perfection.

Flavour
With its round body and fruity aromas, this is a harmonious and balanced coffee.

Recommendation
With its natural sweetness and delicious fruity notes, World of Coffee is ideal for both hot and cold brew specialities.
At a Glance
Beans
100 % Arabica
Origin
India
Best for
Hot-brewed
and coldbrewed specialities, including with milk
Quantity
250 g, Coffee Beans
2022 RICMAS International Pte. Ltd. • last update February 20, 2022