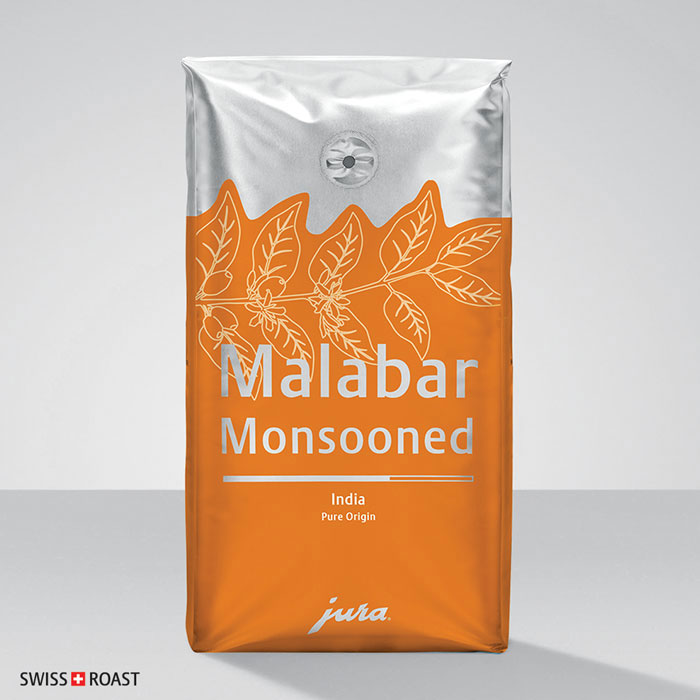 JURA Malabar Monsooned
Pure Origin

Origin / crop
High-quality arabica coffee from India. Malabar is grown in the state of Kerala.

About this coffee
Indian coffee is most famed for its special preparation process, 'monsooning'. After harvesting, the beans are exposed to the monsoon rains for 5 days in order to moisten them. Then they are dried in the monsoon winds for a period of 7 weeks.

Flavour
This process gives the finished product the unmistakeable taste of Indian Malabar Monsooned. A coffee that is very easy to drink, not acidic but spicy, powerful and full-bodied.

Recommendation
With its low acidity, this coffee is ideal for an evening espresso or a café crème.
At a Glance
Beans
100 % Arabica
Origin
India
Best for
Espresso,
Café Crème
Quantity
250 g, Coffee Beans
2022 RICMAS International Pte. Ltd. • last update February 20, 2022