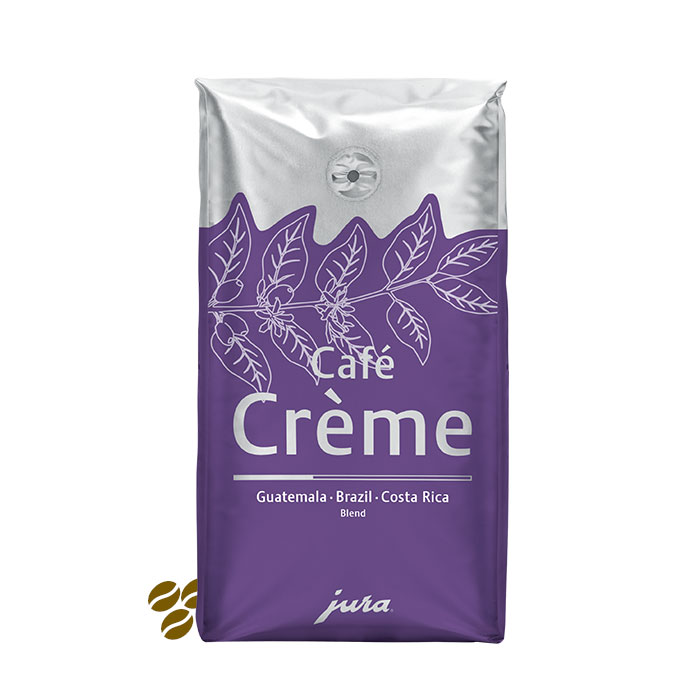 JURA Cafe Creme
Blend

Origin / crop
The Café Crème Blend harmoniously combines premium-quality coffees from Guatemala, Brazil and Costa Rica.

About this coffee
The balanced blend of 100 % pure Arabica and the light roast make this mild blend ideal for an aromatic café crème.

Flavour
Light, pleasing, mild in flavour, yet aromatic and with an exquisite balance, Café Crème is guaranteed to delight the palate.

Recommendation
The ultimate everyday blend for discerning connoisseurs and lovers of café crème or caffè latte. Milk or cream give this blend a harmonious finish.
At a Glance
Beans
100 % Arabica
Origin
Guatemala, Brazil, Costa Rica
Best for
Specialities
with milk
Quantity
250 g, Coffee Beans
2022 RICMAS International Pte. Ltd. • last update February 20, 2022