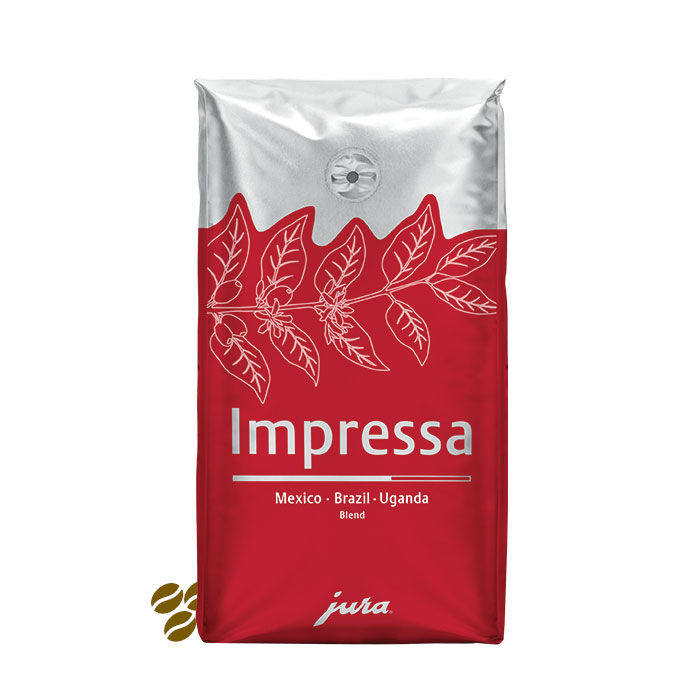 JURA Impressa
Blend

Origin / crop
We have created this exquisite blend for you using 70 % Arabica and 30 % Robusta beans. It has quality green coffees from Mexico, Brazil and Uganda to thank for its rich, full taste.

About this coffee
The Impressa blend is ideally suited for use in JURA automatic speciality coffee machines. The Robusta content allows the velvety smooth cream to unfold in full to long-lasting effect.

Flavour
The strong espresso blend, full of 'bite' and content, can be best characterised as a typical Italian blend.

Recommendation
The blend develops its strength ideally to the full in the short, strong espresso. Its strength of character is also best expressed in speciality coffees such as cappuccino and latte macchiato.
At a Glance
Beans
70 % Arabica, 30 % Robusta
Origin
Mexico, Brazil, Uganda
Best for
Espresso
and Espresso specialities with milk
Quantity
250 g, Coffee Beans
2022 RICMAS International Pte. Ltd. • last update February 20, 2022