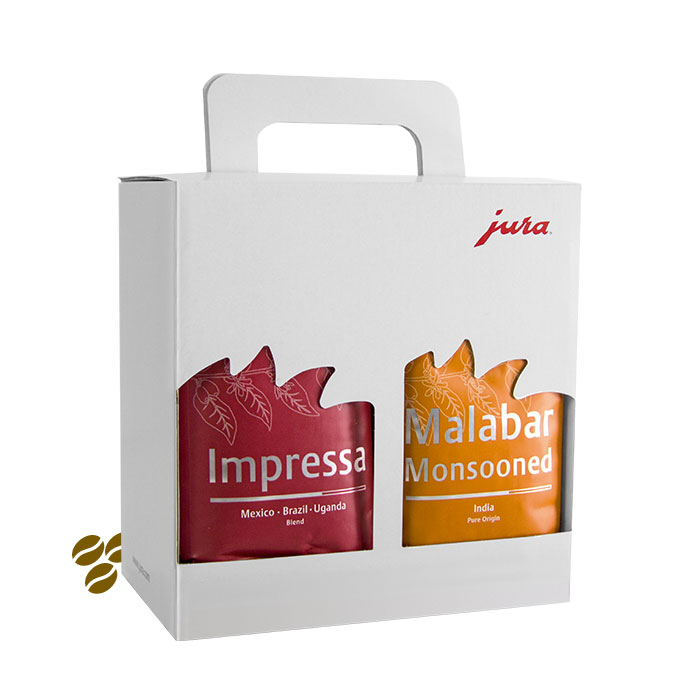 JURA Degustation Set
4 x 250g JURA Coffee in a Box

JURA Degustation Set
We packed four Bags of JURA Coffee Beans into a Box for you to try the diffrent Blends JURA has to offer.

The Box is pre-packed and the content cannot be selected.
COFFEE PLEASURE WITH JURA COFFEE
Use our Degustation Set to experiment with various blends and recipes to determine your favourite Coffee.
Your JURA coffee machine can prepare espresso, cappuccino or latte macchiato at the touch of a button. And the list of recipes you can create is virtually endless. Browse through our recipe collection and find inspiration for all kinds of creative speciality coffees.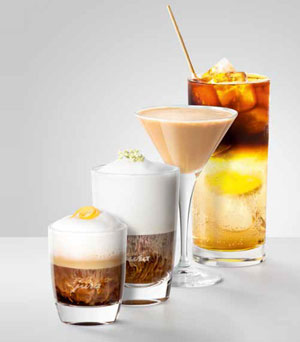 2022 RICMAS International Pte. Ltd. • last update February 20, 2022