JURA Wireless Transmitter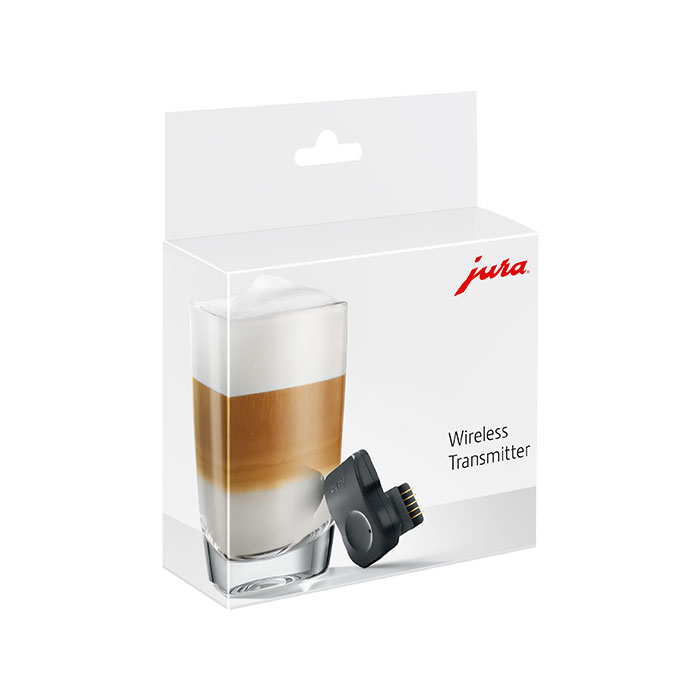 JURA Wireless Transmitter
Connect your Cool Control to your Machine

The Wireless Transmitter enables wireless communication between the Cool Control 1.0L or 2.5L and the coffee machine.

Important:
The coffee machine must be fitted with a Smart Connect.
The Wireless Transmitter cannot be used in the Cool Control 0.6L.
Please note that the coffee machine can only be connected to either the Cool Control or a JURA app.
If you require multiple Connections, please consider the new WiFi Connect. The new WiFi Connect works only with newer Machines.
PURCHASING the Wireless Transmitter
24031 JURA Wireless Transmitter
Available at:
RICMAS International Pte. Ltd.
C.K. Tangs Department Store
Takashimaya Department Store
Most popular
Purchase from our Web Shop
Enjoy special Pricing on Machines and many other Items for your JURA Machine.
DOWNLOADS FOR JURA WIRELESS TRANSMITTER