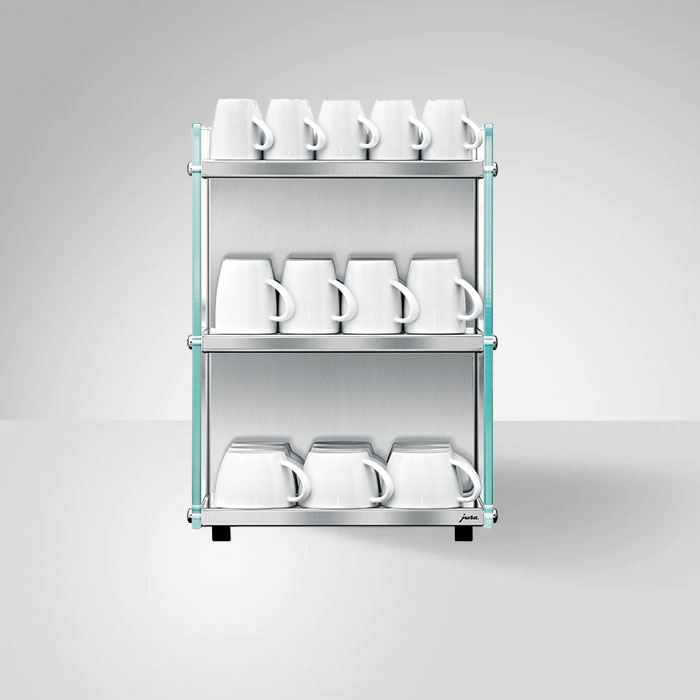 JURA Cup Warmer Glass
For larger Demand of hot Cups

With its simple, clean lines, the stainless steel cup warmer featuring high-quality clear glass elements cuts an elegant figure alongside all GIGA Professional models and the X8/X6.

Thanks to its three storage surfaces, it provides plenty of space for a total of 100 espresso cups (diam. 60 mm) or 60 coffee cups (diam. 80 mm). The three modern heating panels are energy efficient and run silently, which makes the product ideal for use in offices.
2022 RICMAS International Pte. Ltd. • last update April 19, 2022