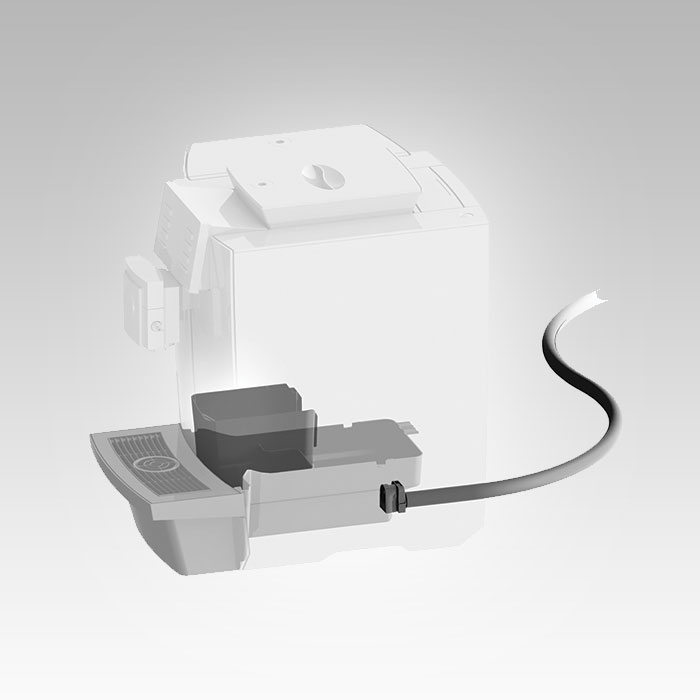 Coffee grounds disposal/drip drain set X line

For added convenience as you enjoy your daily coffee, we recommend using the practical coffee grounds disposal/drip drain set for the X10, X8 and X6. This saves you from having to empty the drip tray and coffee grounds container during daily use. Thanks to the special design of the coffee grounds container and drip tray, the coffee grounds and drips pass through the base plate and are collected in a suitable container.
The holes required for this in the tabletop / work surface are not included in the service. Instructions on producing the holes for the coffee grounds disposal/drip drain set can be found in the technical documentation for your automatic machine. Your authorised JURA partner can then quickly modify the machine for you.
2022 RICMAS International Pte. Ltd. • last update January 21, 2023