JURA SYRUP ADAPTER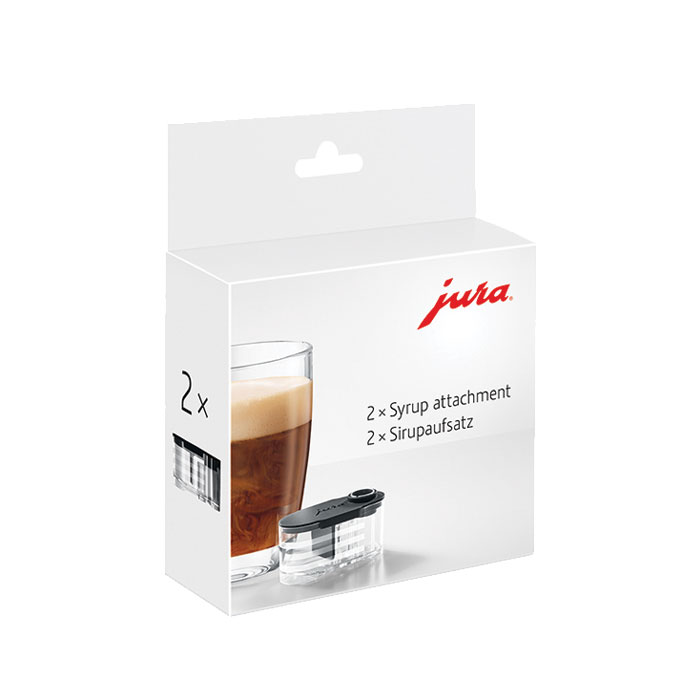 JURA SYRUP ADAPTER
Sweet Foam function – a new world of indulgence

Enjoy now flavoured coffee automatically where the Syrup is mixed with the Milk.

The new Sweet Foam function flavours the milk foam during preparation using the syrup attachment, taking indulgence to a whole new level. By choosing the type and amount of syrup, you can customise the flavour and intensity to your personal preferences. In this way, the J8 can even create popular trend specialities such as the Sweet Latte at the touch of a button.
PURCHASING THE JURA SYRUP ADAPTER
25064 SYRUP ADAPTER FOR JURA J8
Available at:
RICMAS International Pte. Ltd.
C.K. Tangs Department Store
Takashimaya Department Store
Most popular
Purchase from our Web Shop
Enjoy special Pricing on Machines and many other Items for your JURA Machine.
VIDEO JURA SYRUP ADAPTER
Syrup Adapter with JURA J8
DOWNLOADS FOR SYRUP ADAPTER