Built for maximum performance
The GIGA X8 is the completely new generation of automatic coffee machines for professional use from JURA. It is outstanding in every respect and is more professional in 4 different ways:
1. The completely new inner workings of the GIGA X8 mean that is now more robust, efficient, intelligent and even easier to service.
2. The dual spout is designed with the needs and requirements of professional users in mind.
3. The dishwasher-proof drip tray can easily be removed and emptied with just one hand.
4. The touch display is intuitive and simple to operate while enabling maximum flexibility.
The GIGA X8 allows JURA to demonstrate Swiss innovation and professionalism down to the very last detail. Anywhere where a capacity of up to 200 cups is the order of business, the machine impresses users with its quality, functionality and reliability. Coupled with top performance in every respect, this results in a high-tech automatic coffee machine which is ideally tailored to the requirements of office floor, seminar, catering and Coffee to Go solutions.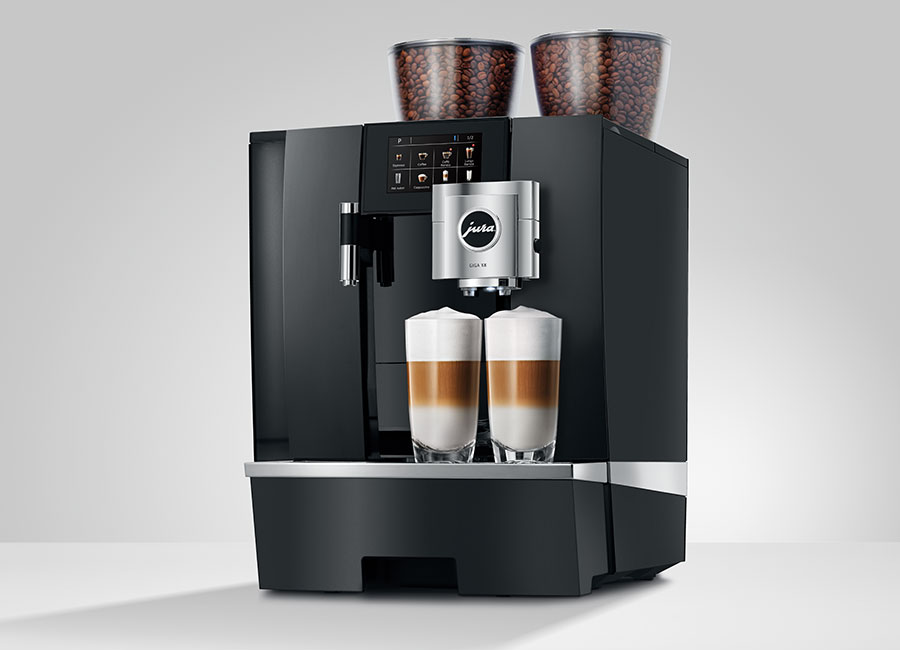 JURA GIGA X8 BLACK
TECHNICAL DETAILS
Power Single Phase
1P/N/E 230V - 2,700 W
Tank Version
5.0 L Water Tank
Fix Water Connection
not available
Bean Container
2 x 650g
Size (W x H x D)
37 × 56.5 × 49.7 cm
Black Coffee Preparation
single / double
Milky Coffee Preparation
single / double
PURCHASING THE JURA GIGA X8 BLACK
15387 JURA GIGA X8 BLACK
Available at:
RICMAS International Pte. Ltd.
C.K. Tangs Department Store
Takashimaya Department Store
Most popular
Purchase from our Web Shop
Enjoy special Pricing on Machines from our Web Shop. Also check-out the Machine Bundles, which are exclusive to the Web Shop.
SPECIFICATIONS JURA GIGA X8 BLACK
JURA Standards
Pulse Extraction Process (P.E.P.)®
One-Touch function
Variable brewing unit
5 - 16g
Grinder
Electrically adjustable ceramic disc grinder
High-performance pump
2 x 15 bar
Thermoblock heating system
2
Fluid System
2
Milk system / changeable milk spout
HP3 / CX2
Hygiene standards
Filter Cartridge
CLARIS Pro Smart / maxi
One–Touch milk system cleaning (automatic)
Design and Materials
Alu Frame Design© 3 mm
Centre Panel in Piano Black
Amber / white cup illumination
Energy standards
Programmable switch-off time
Specific Advantages
Speed Function
Automatic Grinder Adjustment (A.G.A.)
Active bean monitoring
Automatic switchover from Milk to Milk Foam
Transmitter supplied as standard
Smart Connect
Operating and Programming Standards
Compatible with J.O.E.®
Display
4.3" Touchscreen colour Display
Save, copy and personalise products
Programmable and individually adjustable amount of water
Programmable and individually adjustable coffee strength (Levels)
10
Programmable amount of milk / milk foam
Programmable Milk / Milk Foam Temperature
10 Levels
Programmable brewing temperature
3 Levels
Programmable temperature of hot water
3 Levels
Resettable day counter
Number of Preparation for each Product
In Figures
Height-adjustable Dual Coffee Spout
70 - 159 mm
Height adjustable Hot Water Spout
69 - 165 mm
Bean container Capacity
1,000 g
Water tank capacity
5 L
Coffee grounds container
40 Serving
Voltage / Power
220 - 240 V ~ / 2,700W / 10A
Stand-by power
0.5 Watt
Weight
19 kg
Dimensions (W × H × D)
37 × 56.5 × 49.7 cm
Article Number
15387
ACCESSORIES MATCHING THE GIGA X8
CARE MATERIAL FOR THE JURA GIGA X8
DOWNLOADS FOR JURA GIGA X8
VIDEOS WITH THE JURA GIGA X8
JURA POCKET PILOT FOR X8 PLATINUM
Download the QR Code, print it and cut along the lines. Pleace it near your JURA X8.
Contactless operation of JURA coffee machines from your Smartphone
Thanks to JURA Pocket Pilot, you can now enjoy JURA speciality coffees the contactless way.
All you need is a smartphone – there's no need to download an app. JURA Pocket Pilot is the ideal, innovative solution for hygienic coffee preparation at work, in self-service areas and wherever JURA coffee machines are used. It offers a safe way for your colleagues, guests and visitors to enjoy a coffee break. It's easy to implement, intuitive to use and completely free.
JURA Pocket Pilot is compatible with all existing professional coffee machines fitted with Smart Connect. These machines can easily be assigned a QR code, allowing them to be immediately operated remotely from a smartphone.
ENERGY EFFICENCY JURA X8
Click Logo for HKI Web Listing
RECIPES WITH JURA GIGA X8
The GIGA X3 features a sophisticated height-adjustable dual spout, which finishes off trend specialities with milk and milk foam to perfection thanks to fine foam technology. The speed function ensures speciality coffees in record time.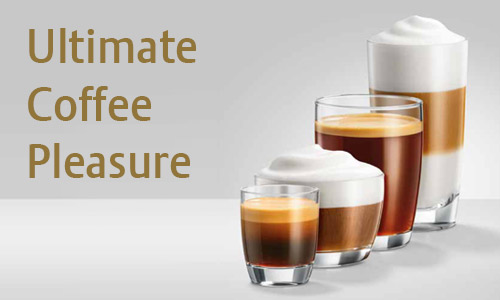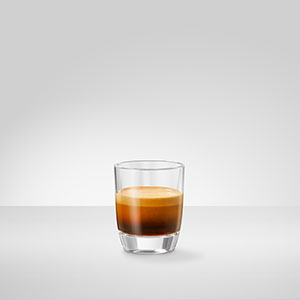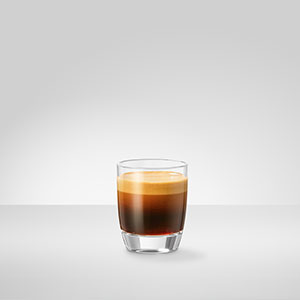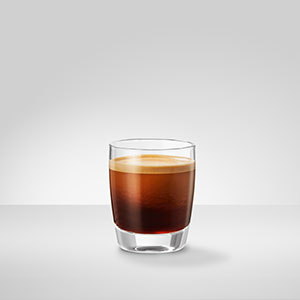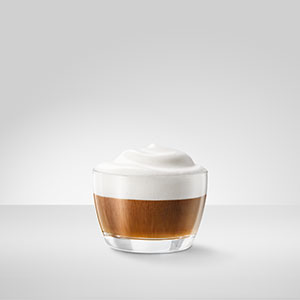 Cappuccino
single / double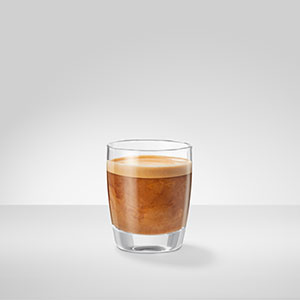 Café Latte
single / double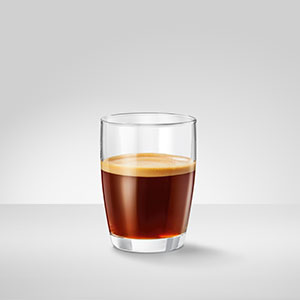 Caffè Barista
single / double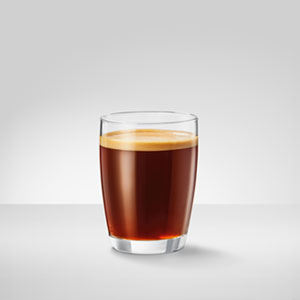 Caffè Barista lungo
single / double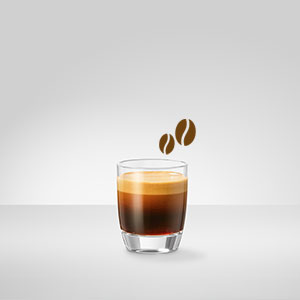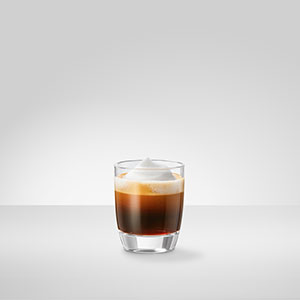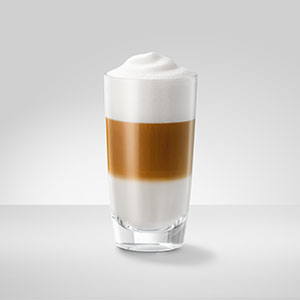 Latte Macchiato
single / double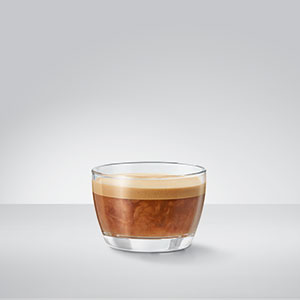 Flat White
single / double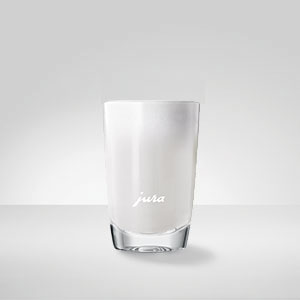 Milk Portion
single / double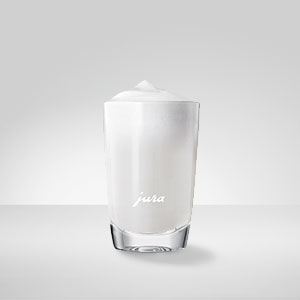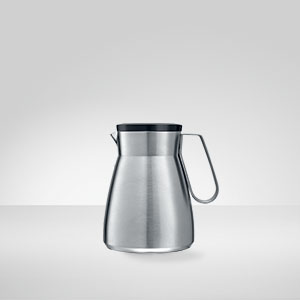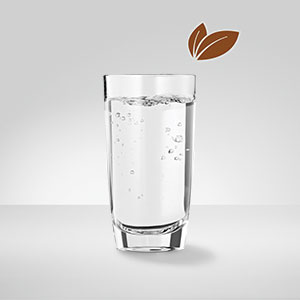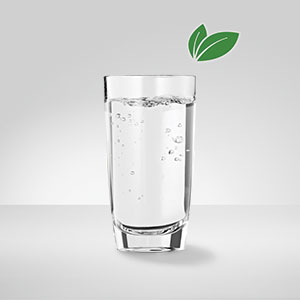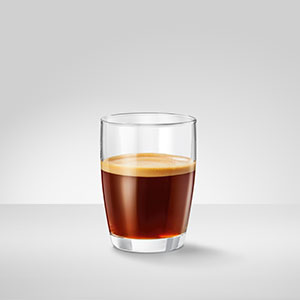 Special Coffee
single / double
PREPARATION TIMES as per DIN 18873-2
2 Ristretti
38 s
2 Espressi
56 s
2 Coffees
1 min 1 s
2 Caffè Latte (Cafés au Lait)
1 min 10 s
2 Flat Whites
1 min 29 s
2 Cappuccini
1 min 18 s
2 Latte Macchiati
1 min 29 s
Pot of Coffee (360 ml)
1 min 57 s
Hot water (200 ml)
27 s
2022 RICMAS International Pte. Ltd. • last update August 1, 2023