Best-loved speciality coffees at the touch of a button
Cappuccino with a master touch: Treat yourself to perfect coffee every day with the E6. In addition to classic black coffee specialities, it makes the crowd favourite, the cappuccino, to perfection thanks to the Easy Cappuccino function.
The Professional Aroma Grinder, by virtue of its more consistent grinding result, ensures that you get more aromatic coffee, while the sophisticated operating concept with colour display and buttons means coffee preparation is boiled down to the basics at the touch of a button thanks to simple, straightforward user guidance. Its timeless, elegant design makes the E6 an eye-catching feature in every kitchen.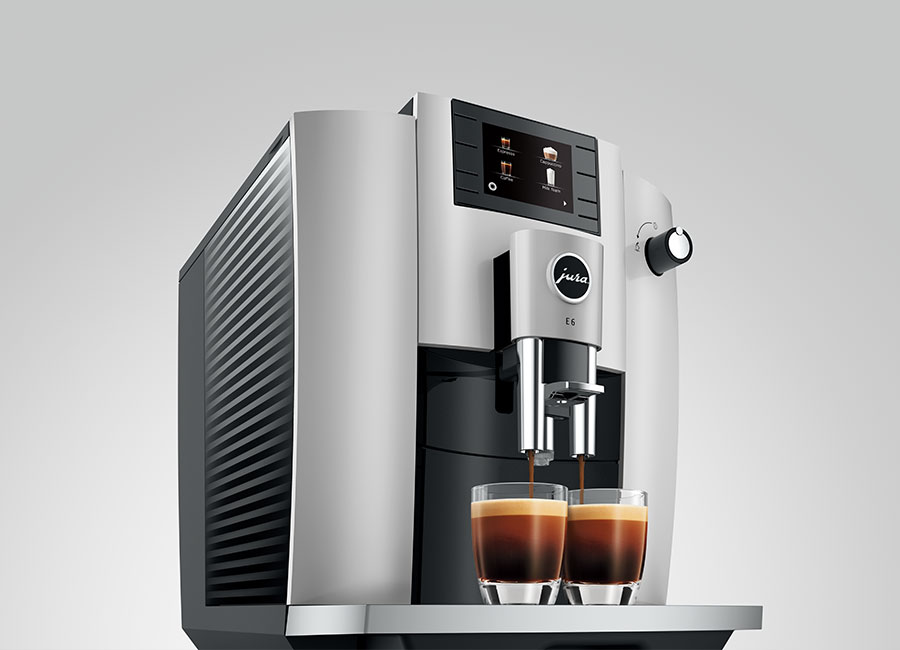 JURA E6 Platinum

With its quiet elegance, the E6 reflects the unique technology hidden behind its timeless exterior.
Professional Aroma Grinder and Pulse Extraction Process (P.E.P.®) for ultimate coffee quality
Operating concept with controls on front of machine, with a 2.8" TFT colour display and a water tank filled from the front
CLARIS Smart supplies perfect water quality and is automatically recognised by the I.W.S.®
Compatible with J.O.E.
WiFi Connect prepared. Transmitter sold seperately.
PURCHASING THE JURA E6 PLATINUM
15467 JURA E6 PLATINUM
Available at:
RICMAS International Pte. Ltd.
C.K. Tangs Department Store
Takashimaya Department Store
Most popular
Purchase from our Web Shop
Enjoy special Pricing on Machines from our Web Shop. Also check-out the Machine Bundles, which are exclusive to the Web Shop.
SPECIFICATIONS JURA E6 PLATIN
JURA Standards
Number of speciality coffees
11
Pulse Extraction Process (P.E.P.®)
Variable brewing unit
5 - 16g
Grinder
Professional Aroma Grinder
High-performance pump
15 br
Thermoblock heating system
1
Fluid System
1
Milk system / changeable milk spout
HP1 / CX3
Aroma preservation cover
Aperture for Powder Coffee
Hygiene standards
Intelligent Water System (I.W.S.)
CLARIS Filter Cartridge
CLARIS smart
Integrated rinsing, cleaning and descaling programme
Monitored drip tray
JURA hygiene: TÜV-certified
Energy standards
Energy Save Mode (E.S.M.©)
Zero-Energy Switch or power switch
Programmable switch-off time
Specific Advantages
Intelligent preheating
Operating and programming standards
Compatible with J.O.E.®
WiFi prepared (Transmitter not included)
Display
2.8" colour display
Programmable and individually adjustable amount of water
Programmable and individually adjustable coffee strength (Levels)
10
Programmable brewing temperature
3 Levels
Programmable temperature of hot water
3 Levels
In Figures
Height-adjustable coffee/hot water spout
65 - 111 mm
Height-adjustable Cappuccino spout
65 - 111 mm
Water Tank Capacity
1.9L
Bean container holding capacity
280g
Coffee grounds container
16 Serving
Voltage / Power
230 V ~ / 1450W / 10A
Stand-by power
0W
Weight
9.1 kg
Dimensions (W × H × D)
28 × 35.1 × 44.6 cm
Article Number
15467
ACCESSORIES MATCHING THE E6 PLATIN
CARE MATERIAL FOR THE JURA E8
SEE THE MAINTENANCE TASKS IN A VIDEO
PICTURE GALLERY JURA E6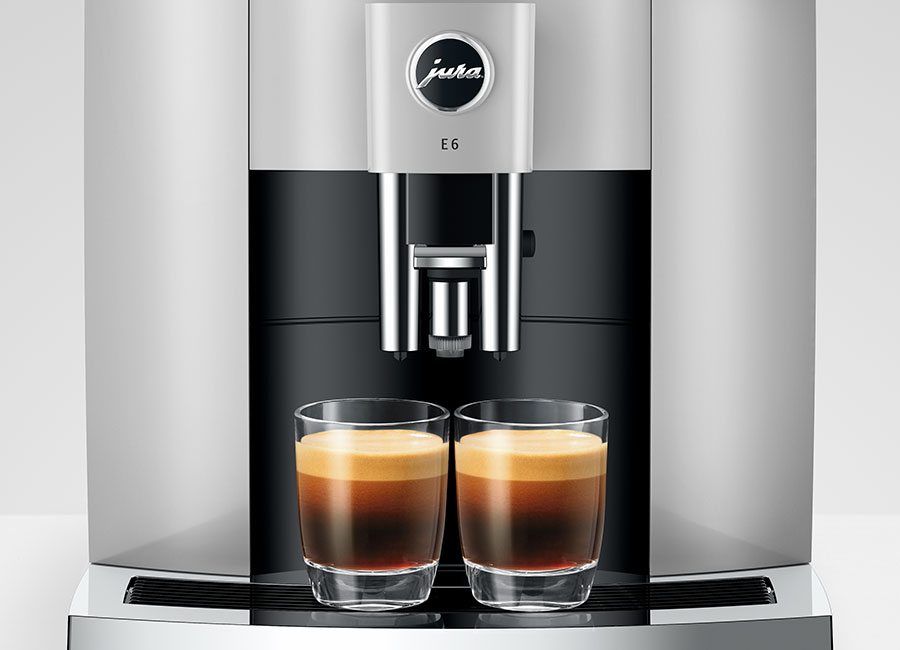 Even more aroma for even more enjoyment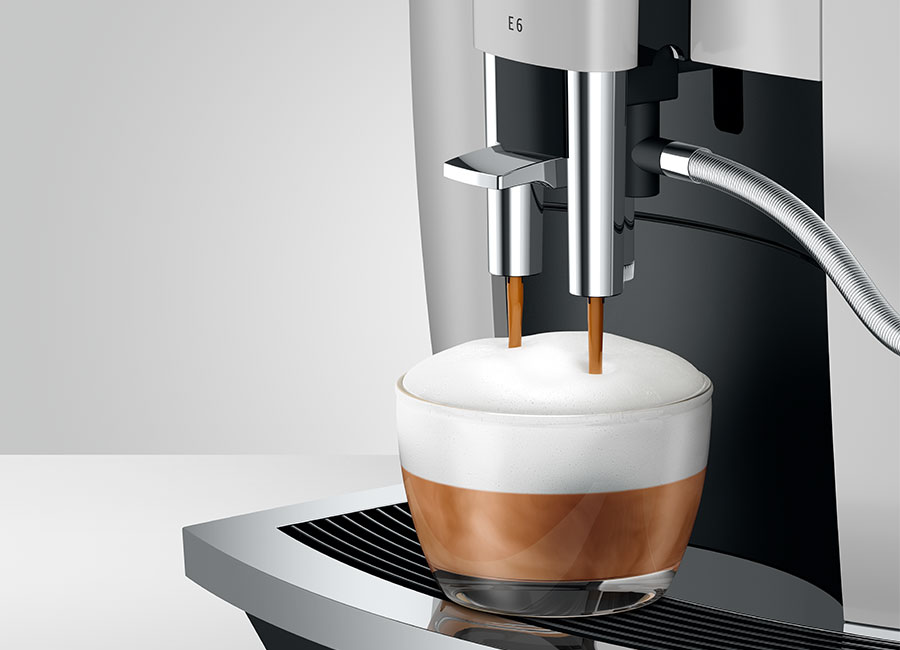 Cappuccino made to perfection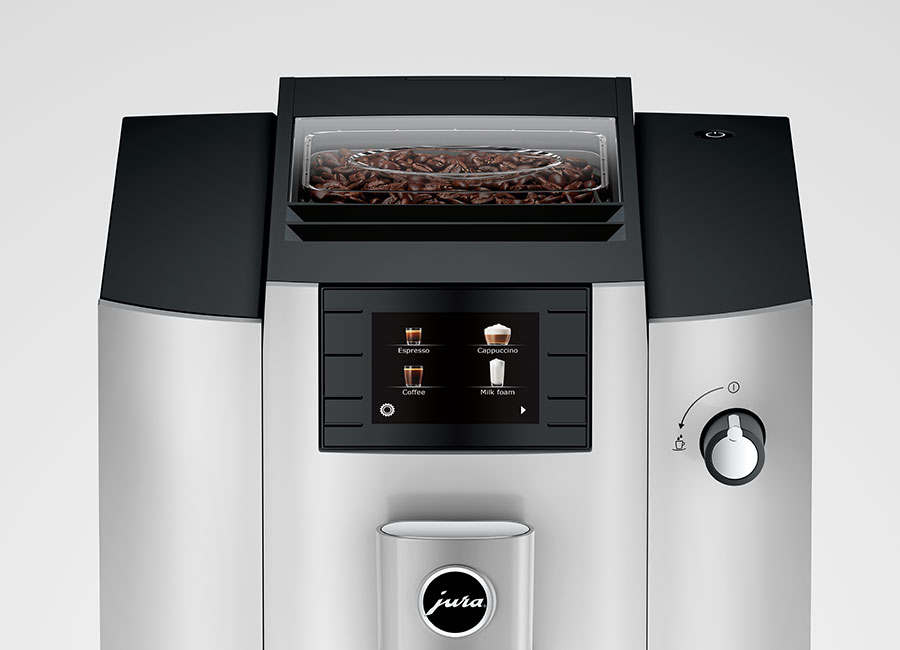 Perfection made easy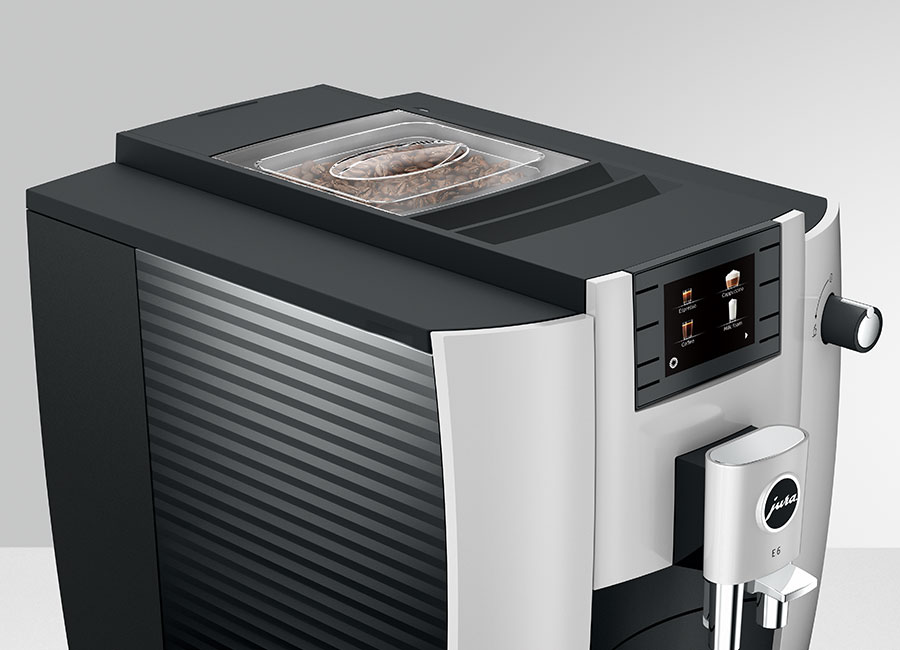 Sustainable design
ENERGY LABEL JURA E6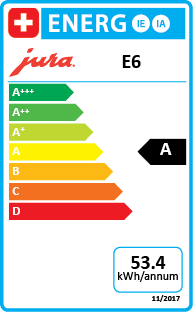 By Swiss Federal Energy Efficiency Ordinance.
Tested in accordance with EN 60661
RECIPES WITH JURA E6 PLATIN
The innovative E6 offers 11 different specialities – from an aromatic espresso to a trendy cappuccino. It can also prepare long, mild specialities such as caffè Barista. Those who like their coffee more intense can P.E.P. up their cappuccino, flat white or latte macchiato using the Extra Shot function.
See some Samples below. For more Information on Coffee recipes, please click the Picture "Ultimate Coffee Pleasure".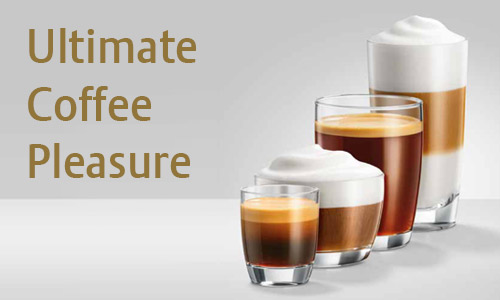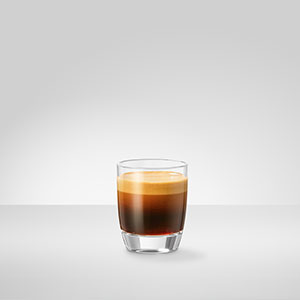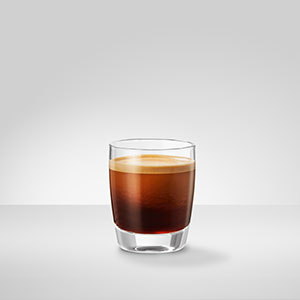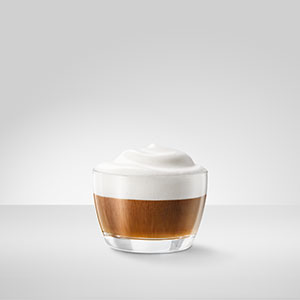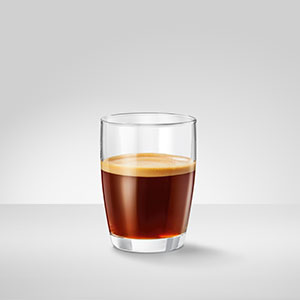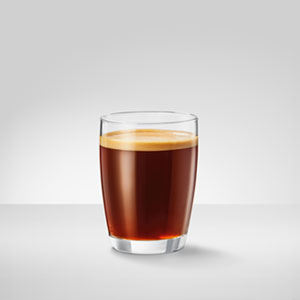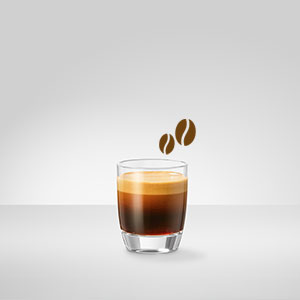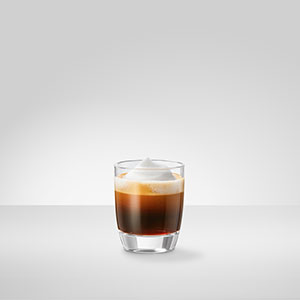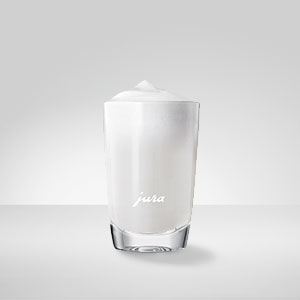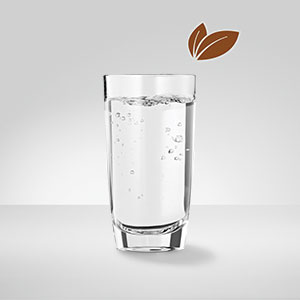 2022 RICMAS International Pte. Ltd. • last update July 15, 2023