The small machine that's big on performance
Are you looking for the perfect coffee experience without needing a lot of space? The compact ENA 8 comes with high-end technologies like the Professional Aroma Grinder and fine foam technology to create the very finest coffee – and now, with the two cup function, it can even make two cups at the same time. With its clean lines and stylish accents, it's an elegant piece of design in a small format.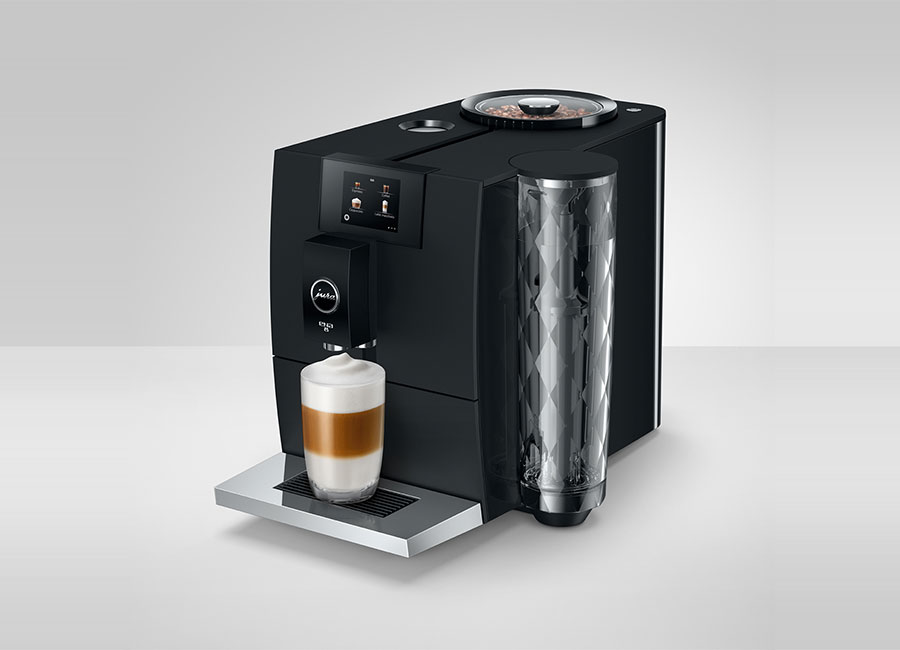 JURA ENA8 Full Metropolitan Black

Professional Aroma Grinder for more aroma in the cup
Prepare two espressi or coffees simultaneously with the two cup function
Fine foam technology for light-as-air milk foam
Compact premium design that fits in anywhere and makes a lasting style statement
PURCHASING THE JURA ENA8 FULL METROPOLITAN BLACK
15493 JURA ENA8 FULL BLACK
Available at:
RICMAS International Pte. Ltd.
C.K. Tangs Department Store
Takashimaya Department Store
Most popular
Purchase from our Web Shop
Enjoy special Pricing on Machines from our Web Shop. Also check-out the Machine Bundles, which are exclusive to the Web Shop.
SPECIFICATIONS JURA ENA8 FULL METROPOLITAN BLACK
JURA Standards
Number of speciality coffees
15
Pulse Extraction Process (P.E.P.®)
One-Touch function
Variable brewing unit
6 - 10g
Grinder
Professional Aroma Grinder
High-performance pump
15 br
Thermoblock heating system
1
Fluid System
1
Milk system / changeable milk spout
HP1 / CX1
Aperture for ground coffee
Aroma preservation cover
Hygiene standards
Intelligent Water System (I.W.S.)
CLARIS Filter Cartridge
CLARIS smart
Integrated rinsing, cleaning and descaling programme
Monitored drip tray
JURA hygiene: TÜV-certified
Energy standards
Energy Save Mode (E.S.M.©)
Zero-Energy Switch or power switch
Programmable switch-off time
Design and Materials
Amber / white cup illumination
Specific Advantages
3D Brewing Technology
WiFi connection to home network
Transmitter supplied as standard
Operating and programming standards
Compatible with J.O.E.®
Display
2.8" touchscreen colour display
Programmable and individually adjustable amount of water
Programmable and individually adjustable coffee strength (Levels)
10
Programmable brewing temperature
3 Levels
Programmable temperature of hot water
3 Levels
In Figures
Height-adjustable coffee/hot water spout
68 - 138 mm
Water Tank Capacity
1.1L
Bean container holding capacity
125g
Coffee grounds container
10 Serving
Voltage / Power
230 V ~ / 1450W / 10A
Stand-by power
0W
Weight
9.4 kg
Dimensions (W × H × D)
27.1 × 32.3 × 44.5 cm
Article Number
15493
ENERGY LABEL JURA ENA8 FULL METROPOLITAN BLACK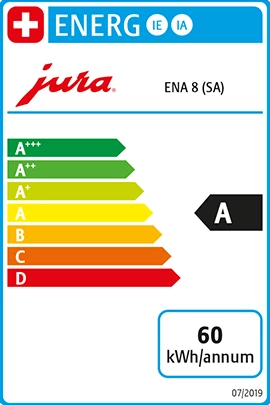 By Swiss Federal Energy Efficiency Ordinance.
Tested in accordance with EN 60661
ACCESSORIES MATCHING THE JURA ENA8 FULL METROPOLITAN BLACK
CARE MATERIAL FOR THE JURA ENA8 FULL METROPOLITAN BLACK
SEE THE MAINTENANCE TASKS IN A VIDEO
DOWNLOADS FOR JURA ENA8 FULL METROPOLITAN BLACK
VIDEOS WITH THE JURA ENA8 FULL METROPOLITAN BLACK
PICTURE GALLERY JURA ENA8 FULL METROPOLITAN BLACK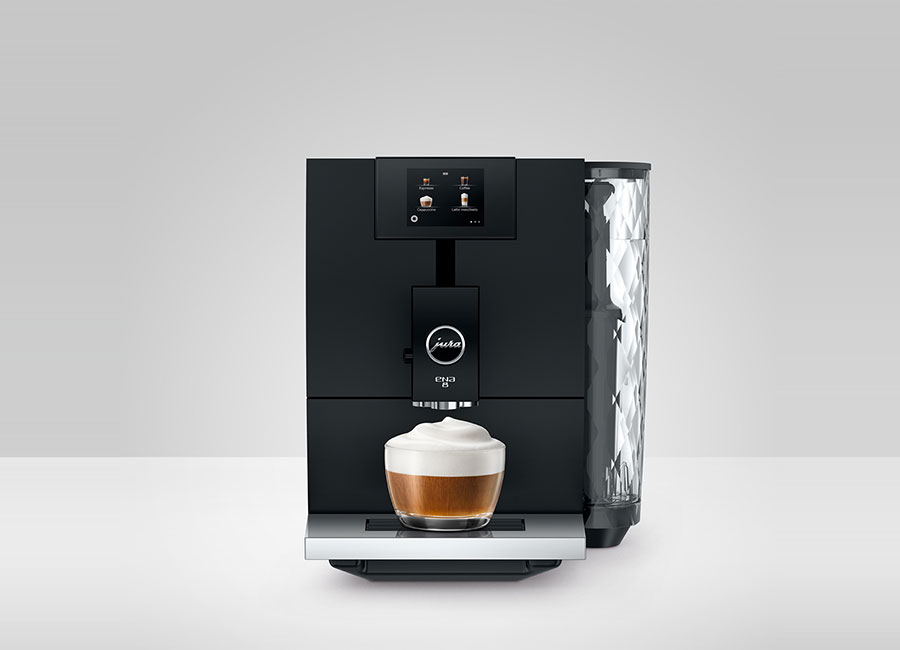 Premium Technology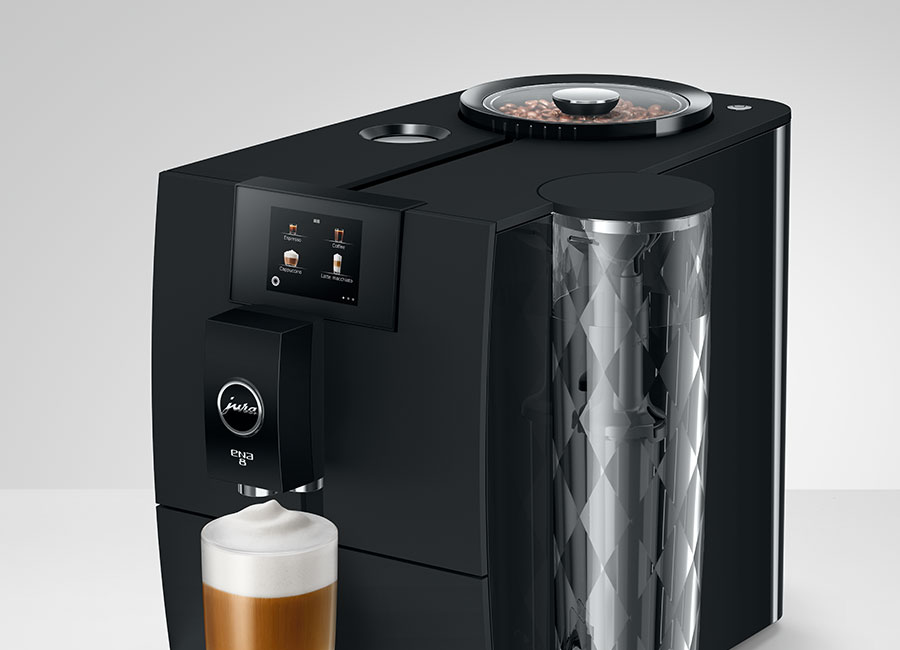 Big design, small format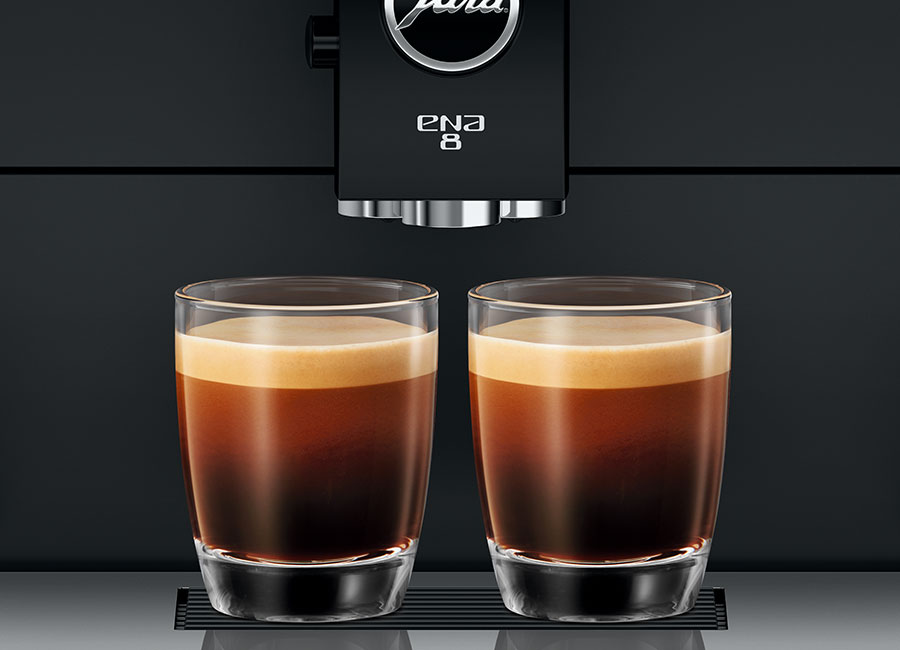 Double Cup Preparation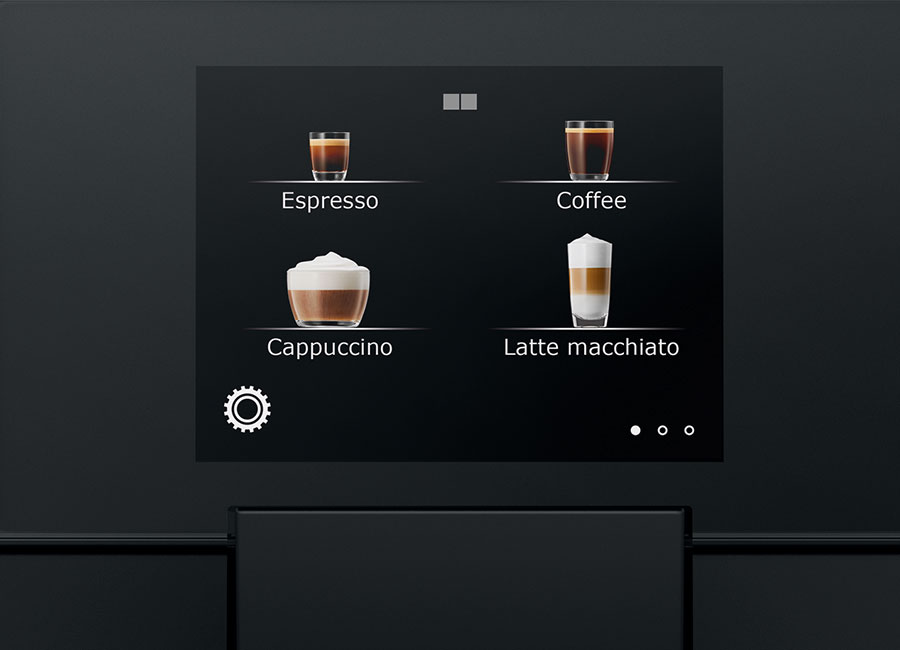 TFT Touch Display - Easy Operation
RECIPES WITH JURA ENA8 FULL METROPOLITAN BLACK
Fifteen different specialities are available at the touch of a button. The VC compact brewing unit ensures that the coffee always flows into the cup under ideal conditions. The Pulse Extraction Process (P.E.P.®) optimises the aroma of a short espresso. Fine foam technology creates airy, feather-light milk foam for cappuccino or other specialities.
See some Samples below. For more Information on Coffee recipes, please click the Picture "Ultimate Coffee Pleasure".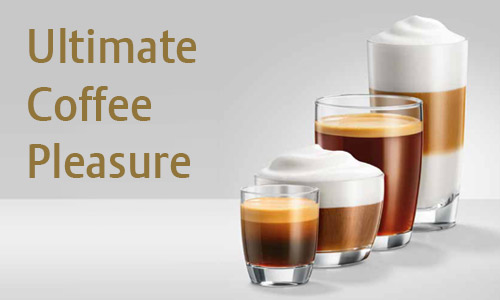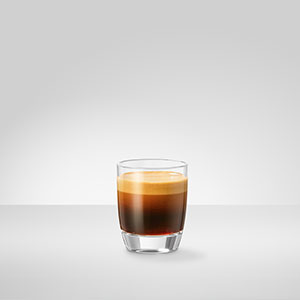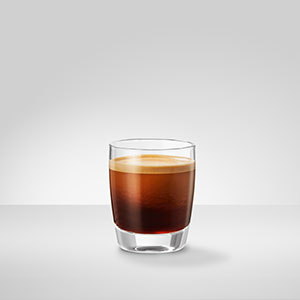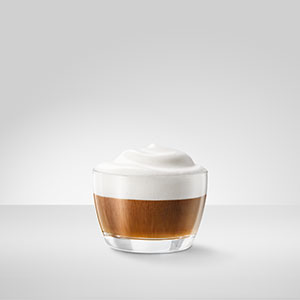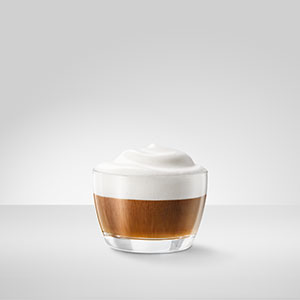 Cappuccino
single, extra Shot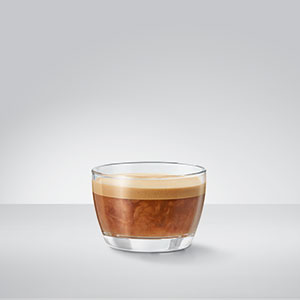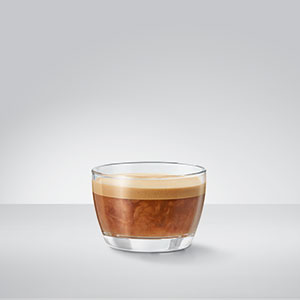 Flat White
single, extra Shot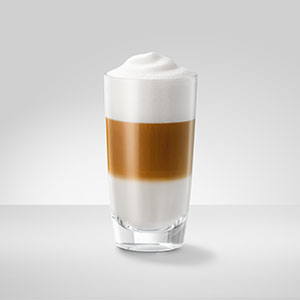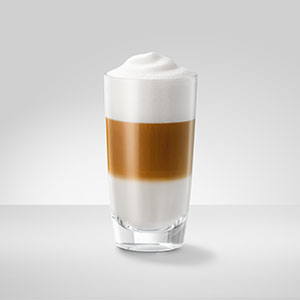 Latte Macchiato
single, extra Shot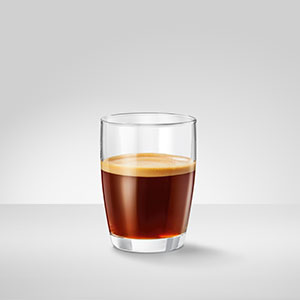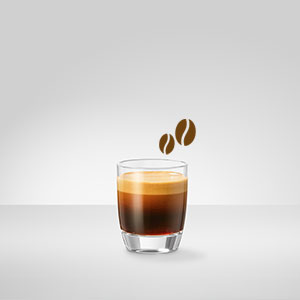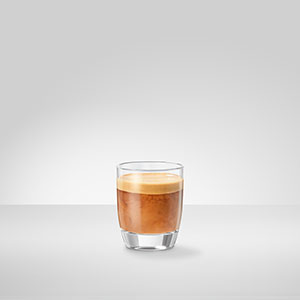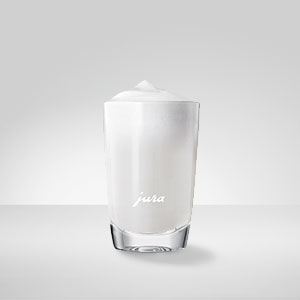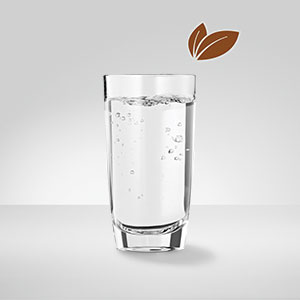 2022 RICMAS International Pte. Ltd. • last update July 15, 2023