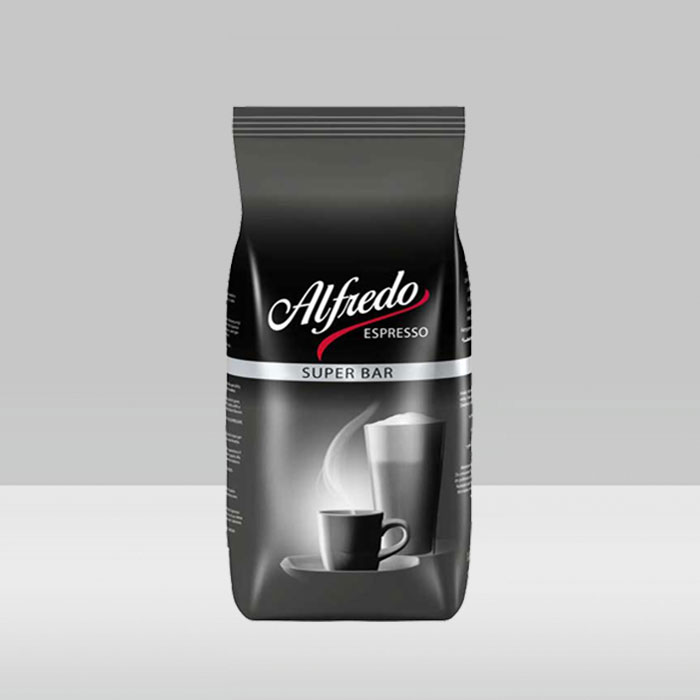 J.J. DARBOVEN ALFREDO
Blend

DESCRIPTION
Since its founding in 1987, Alfredo Espresso has become one of Germany's best-known and most popular espresso brands. Good for us – even better for you: That is because with this high brand awareness, the quality and diversity of Alfredo Espresso in your product range, you have good chances to significantly increase the sales of your company.

Alfredo Espresso Super Bar, an espresso that knows how to thrill with its balanced amount of high-quality Robusta beans and the classical dark roasting with a racy taste and velvety crema.
At a Glance
Beans
Arabica, Robusta
Origin
various
Best for
Espresso
and Espresso specialities with milk
Quantity
1 kg, Coffee Beans
2022 RICMAS International Pte. Ltd. • last update February 26, 2022