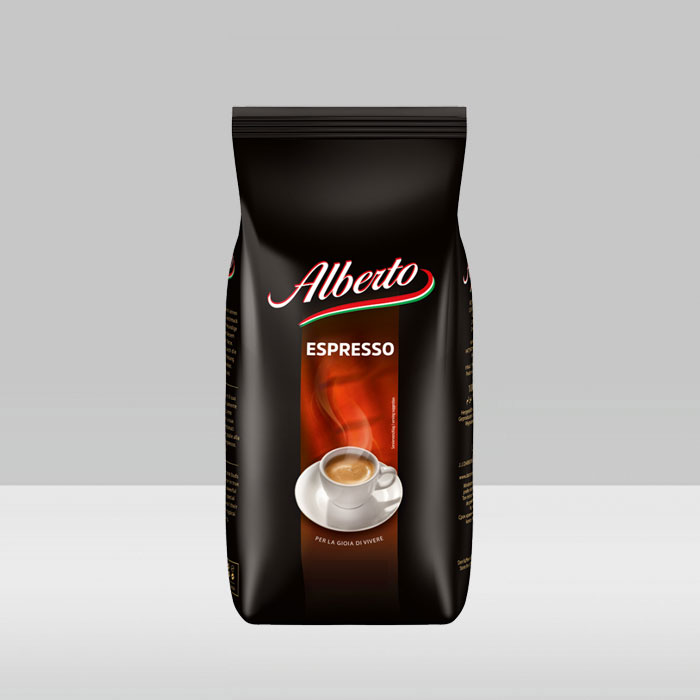 J.J. DARBOVEN ALBERTO
Blend

DESCRIPTION
ALBERTO – Italian chic with a certain degree of sensibility. An Italian specialty coffee to enjoy at home, which maintains J.J. Darboven's guaranteed premium quality – for those who love coffee delicacies with a Mediterranean flair.

Aromatic fiery Espresso - full bodied, racy, intense. Coffee with Italian Style. Whole Beans - ideal for preparing in automatic Coffee Machines.
At a Glance
Beans
30 % Arabica, 70 % Robusta
Origin
various
Best for
Espresso
and Espresso specialities with milk
Quantity
1 kg, Coffee Beans
2022 RICMAS International Pte. Ltd. • last update February 26, 2022