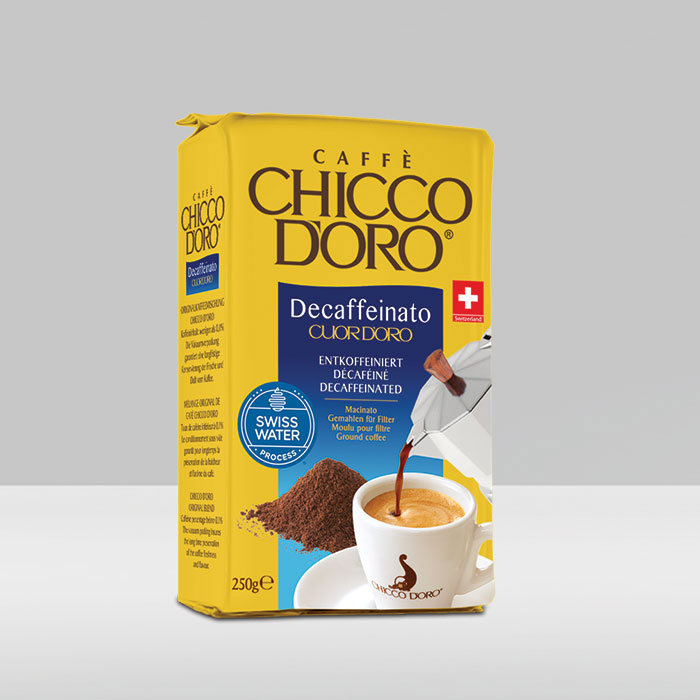 CAFÈ CHICCO D'ORO DECAF
Cuor d'Oro

DESCRIPTION
Decaffeinated coffee should also have the taste and full aroma of a real espresso. That's why Chicco d'Oro presents Cuor d`Oro as the best possible solution: the most up-to-date decaffeinating process for maintaining the aroma's bouquet. The demands have been fulfilled, the difference between the decaffeinated product and the genuine original is hardly noticeable.
This decaffeinated Coffee Powder can be used in any JURA Espresso Machine over the Aperture.
At a Glance
Powder
70 % Arabica, 30 % Robusta
Origin
Mexico, Brazil, Uganda
Best for
Espresso
and Espresso specialities with milk
Quantity
250 g, Coffee Beans
2022 RICMAS International Pte. Ltd. • last update April 2, 2022