Perfect maintenance for the perfect coffee
WHY IS IT SO IMPORTANT TO MAINTAIN AN AUTOMATIC COFFEE MACHINE ON A REGULAIR BASIS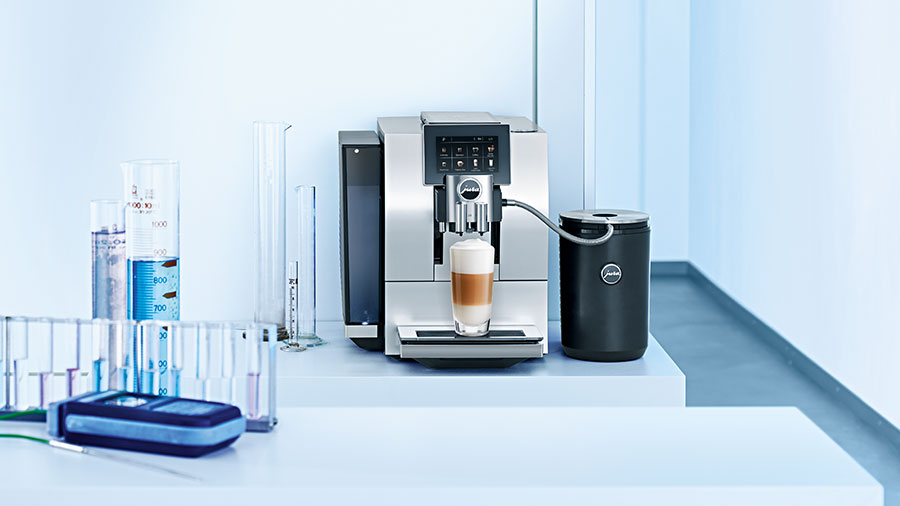 The entire knowledge of the JURA development team combines decades of experience of engineers, product developers, laboratory technicians and quality specialists. This expertise continuously flows into the development and perfection of JURA maintenance products. The team of experts is very aware of the importance of optimum maintenance to JURA coffee machines and how much research and development goes into achieving the perfect cup of coffee at the touch of a button.
CLEANING THE COFFEE SECTION AT THE TOUCH OF A BUTTON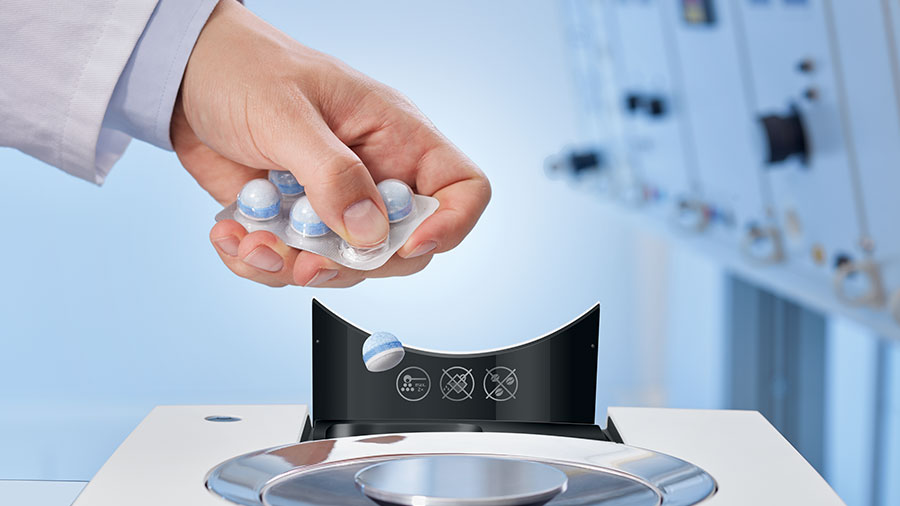 3 in 1 – Cleaning, Protection, Maintenance

The way in which the 3-phase cleaning tablet dissolves is perfectly adapted to the cleaning programme, ensuring that the ideal concentration of cleaning agent is always in the fluid system. As a result, coffee fats between the brewing unit and the coffee spout are reliably removed at 80 °C. In addition to cleaning and protecting the machine, it protects all the pipes, preventing the accumulation of residue over the long term. The innovative fully automatic cleaning operation means there is no need to reach inside the machine and spend time cleaning it by hand. Thanks to the 3-phase cleaning tablet, you can clean the machine at the touch of a button, guaranteeing optimum hygiene and cleanliness.
CLARIS FILTERS REMOVES MORE THAN JUST CALCIUM
Every automatic coffee machine needs CLARIS

Positioned directly in the water tank, the CLARIS filter cartridge freshly filters the water every time coffee is prepared. As the pH of the water is largely stabilised, the filter ensures improved coffee results even at a low level of water hardness. CLARIS is therefore suitable for mains water anywhere in the world. Consistent water quality guarantees the best coffee quality, every time.
LIMESCALE CAUSES FAULTS AND IMPAIRS FLAVOUR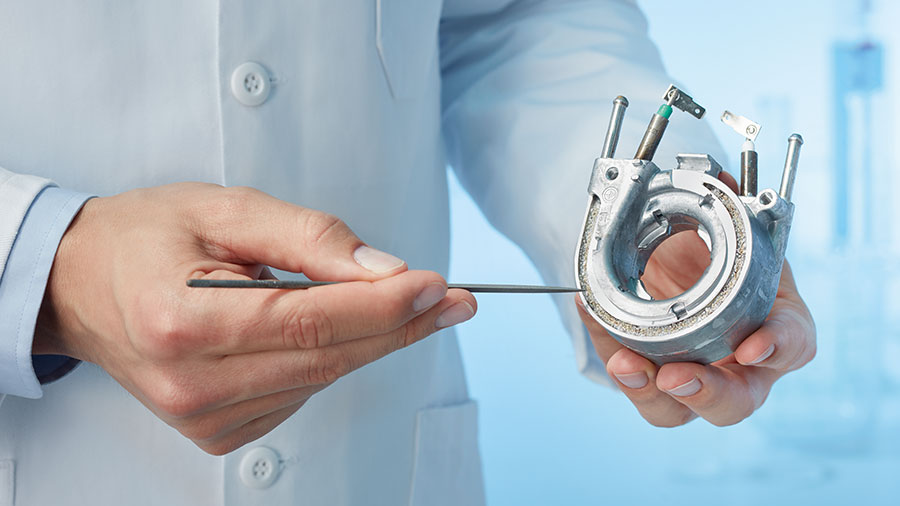 Limescale causes Faults and impairs Flavour

When water is heated, limescale is deposited. Pipes narrowed by limescale not only slow down the heating process and therefore consume more energy, but may even cause the machine to break down completely. Limescale also has a negative effect on the coffee itself. The 2-phase descaling tablets remove limescale cleanly, effectively yet very gently. The formulation creates a protective seal over the fluid system, provides lasting protection against corrosion for the pipes and thermoblock, and therefore measurably extends the machine's service life.
MILK SYSTEM CLEANING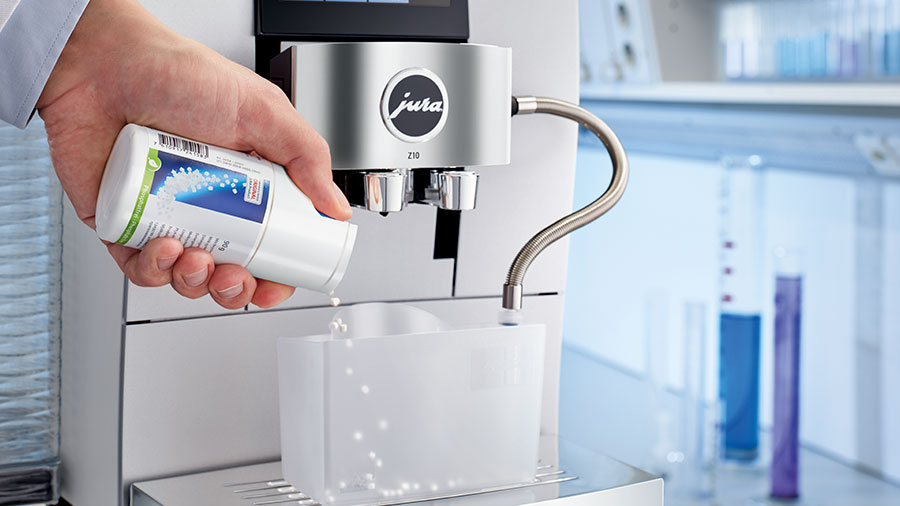 Perfect Milk Hygiene in one simple step

JURA's fine foam technology allows you to enjoy speciality coffees such as latte macchiato, cappuccino, macchiato and flat white in outstanding quality. To keep things that way, we developed a milk system cleaner which takes the form of mini tabs. Together with the automatic cleaning programme, they effectively remove milk fats and proteins. The mini tabs ensure safe and hygienic use in just one simple step. This keeps the pipes clean and hygienic for consistently fine, light-as-air milk foam.
2022 RICMAS International Pte. Ltd. • last update March 22, 2022